GET THE MOST OUT OF YOUR TREADMILL
By: AP On: 4 January 2019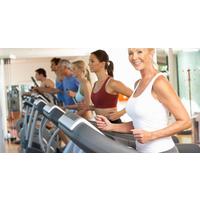 GET THE MOST OUT OF YOUR TREADMILL
Everyone knows Treadmills are great for cardio and weight loss. But many don't realise just how much you can do on them. Stop the boring repetitive routines and incorporate these tips into your daily workout.
Target your Booty: Everyone knows that doing squats, burpees, and lunges are great ways to target and tone your thighs and backside. But by playing with the incline you are able to not only target and tone your booty, you can also target your glutes and hamstrings. To get the most out of the incline, focus on keeping your heels down while you're walking or running on the treadmill.
Total Body: Treadmills are a total body workout so no mater if you're using a program, doing interval training, walking or running your body will be getting a full workout.
Interval Training: Interval training is so beneficial and perfect for busy people, as it requires you to run/sprint in short bursts with minimal break in between. This strengthens your cardiovascular system and pushes your anaerobic threshold.
Limited Time: If you are short for time then treadmills are perfect for that quick workout. Treadmills come with built in programs to help you get the most out of your workout and get your heart pumping in no time.
Varying Ability: Treadmills are one of the most popular pieces of exercise equipment because of their versatility. So it doesn't mater if you are an intermediate exercise or a beginner, the treadmill will have something to suit your needs.
For more information on treadmills, take a look online or contact the Fitquip Team.
Team Fitquip
---
Leave a comment