TRAINING SINS YOU NEED TO AVOID
By: AP On: 4 January 2019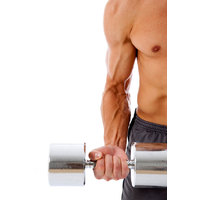 TRAINING SINS YOU NEED TO AVOID
If you're looking to really make progress in building your muscle mass, then you can't afford to not put 100% into every workout. When it comes to building muscle here are training sins to avoid.
DON'T FORGET YOUR LEGS
We've all seen the pictures of the guys with the massive upper body and scrawny chicken legs. The trick is to equally work each part of your body, while increasing the intensity and weight over time. If you're working at a lower intensity, train on legs twice a week.
GET PAST THE PAIN
The saying "no pain, no gain" could not be true and its something a lot of people try to avoid. But it's the pain during and after that helps teach you your limits and tells you you're making progress. So stop avoiding the pain and start incorporating dead lifts, lunges and squats into your routines.
TAKE YOUR TIME
There is no point training if you're not going to give it everything you've got, so avoid setting a time limit. Different routines and warm up time may take longer then others, so if you're under a time limit you're more likely to rush and not get the most from your workout.
DON'T REST TOO LONG
After each set your body will need time to rest before the next round. But this rest time shouldn't be spent zoning out or checking facebook. You should only have time to get a quick drink of water and have a bit of a stretch. If you're prone to losing track of time set a timer on your phone after you finish each set.
Team Fitquip
---
Leave a comment