WHY AM I GAINING WEIGHT
By: AP On: 4 January 2019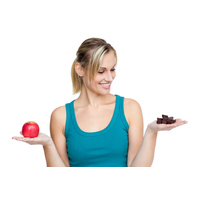 WHY AM I GAINING WEIGHT
WHY AM I GAINING WEIGHT
If you are jumping on the scales to find that all your hard work isn't paying off, then there are several factors to consider. Weight lose is a hard thing to managed because everyone is different. Lifestyle choices, busy schedules and stress are all massive factors in why you may not be losing weight. Below are some tips to help get you back on track.
STRESS
We live in a busy society that demands that we do more and be more now! Stress helps us move forward and cope with life's demands, but it also affects our mood and emotions. But too much stress or not being able to cope with stress can effect our body in so many negative ways. Stress causes your metabolism to slow down, which means even if you are eating a balance diet your body is storing what it can. Chemicals such as cortisol, leptin and other hormones are also produced which can cause obesity in the abdominal region.
Eating because you are stressed is not a solution and wont help reduce your stress levels. To reduce your daily stress, find things that relax you such as yoga, music and working out.
LACK OF SLEEP
When you don't get enough sleep you put your body under a lot more mental and physical stress. This means you are a lot more likely to consume more calories to keep yourself awake. If you find yourself in a position to exercise or go to sleep, choose sleep every time. Working out when you are tired can cause more harm then good and you are likely to fatigue a lot easier. Strive for eight hours sleep each night. If eight is not enough, work in 15 minute increments until you find the right amount of sleep for you.
MEDICATIONS
Some prescription medication used to treat mood disorders, seizures, migraines, diabetes can cause moderate weight gain to 10 pounds per month. Other drugs like contraceptives, steroids and hormone replacements can cause gradual weight gain. Medications tend to store fat, alter your eating patterns and appetite, and everyone responds differently. If you are required to take this drugs then you need to be mindful of your diet, drink plenty of water and workout when possibly. If you are looking to lose weight while taking medication, consult your doctor for advise.
Team Fitquip
---
Leave a comment