EXERCISE POSITIVELY
By: AP On: 4 January 2019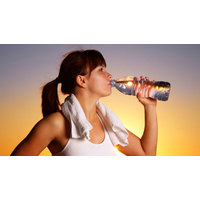 EXERCISE POSITIVELY
EXERCISE POSITIVELY
Many people who enjoy running, started out either thinking they wouldn't enjoy it or found it hard. But as they progressed, learned the enjoyment and great progress that can be felt from running and exercise.
POSITIVITY IS KEY
We all know that keeping a positive attitude is key, when it comes to getting motivated and achieving your goals. But sometimes that can be easier said then done. In this case, working out eventually does turn into a very positive experience and before you know it you will find yourself enjoying the way your body feel after exercising. You will also start to feel really proud of the fact that you got up and worked out and how much more you can do during this workout then you could in the last. The tough part is getting to this point and that's where you need to stay positive and keep pushing yourself. Remember the first few workouts are the hardest. Once you're in the rhythm, you don't even have to prep yourself to workout. You just do it.
SELF TALK
Change the way you talk and think about yourself. Before long you wont be saying – I should workout. You will be saying a choose to workout.
ALLOW FOR SET BACKS
Whether you run, lift weights, or do general exercise, there is no denying there will be set backs. When it happens there is no point stressing over it, because stress never helps anything. Instead figure out why you hit that set back and how you can try and avoid it next time.
APPRECIATION
You need to remember to celebrate achieving your goals, big or small. Once you have realised the hardest points of training you will find you can achieve your goals more effectively.
We hope you find some inspiration and wish you the best of luck with your fitness goals.
Team Fitquip
---
Leave a comment