HOW TO CHOOSE GOOD QUALITY FITNESS EQUIPMENT
By: AP On: 4 January 2019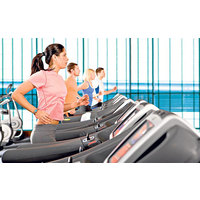 HOW TO CHOOSE GOOD QUALITY FITNESS EQUIPMENT
HOW TO CHOOSE GOOD QUALITY FITNESS EQUIPMENT
Exercise can seem like a chore at times but really it is a lifestyle choice. It has amazing health benefits which if done properly can cut your medical bills in half. But how do you choose the right equipment that will last the hard yards, help you get fit and loss weight.
Buying Fitness Equipment like a Pro
Never settle for "will do the trick" equipment.
We have all seen those TV commercials about getting abs now! Sure they look good in theory and some of them do work. But they don't work as quickly as they say and other factors contribute to your fitness results eg. diet. A lot of those kinds of equipment are cheaply made, don't come with warranties and are most likely going break within a few months.
Exercise equipment is an investment that should last for years.
Good quality equipment doesn't have to come with a big price tag and have a well known name. These days a lot of smaller fitness companies are importing there own equipment. This means the same high quality equipment as the big brands, without the large price tags.
Backed up warranty.
No matter what piece of equipment you buy, you should always make sure that the company always has the spare parts in stock and are available to help you. For more information about warranties see – HOW IMPORTANT IS YOUR WARRANTY.
Choose exercise equipment that suits your life.
Exercise should be a lifestyle choice which means it has to be comfortable and convenient for you. No one can tell you what exercise equipment will benefit you most, because it's all about how you use it. You are the one who needs to decide what equipment will best suit your needs.
Choose equipment based on your fitness goals.
All exercise routines should have a good balance of cardio eg. treadmill, cross trainer, exercise bike, rowing machine and strength training eg. dumbbells/barbell, weight plates / weight bar and home gym.
Cater for your family's needs
When choosing exercise equipment for the whole family, you need to think long term about how long each individual person will actually use the equipment eg. 1-6 months or years. If you are the only one who will be using the equipment long term, then choose equipment that will suit you.
How versatile is the equipment?
Treadmills, exercise bikes, rowing machines, strength equipment and home gyms are piece of equipment that can suite a whole variety of people. This means that there is little to no adjustments needed when using the equipment. Some equipment like cross trainers, are mainly designed for individual to 2 person use. This is because they are designed on individual stride lengths. This can be solved however by catering for the tallest users stride length, or choosing a cross trainer that can be adjusted to individual users.
If you need any more information about what equipment will best suit you, feel free to contact the Fitquip team.
Team Fitquip
---
Leave a comment